Current Photo 3 / Art Lab 3 Assignments
Photo 3/Art Lab 3
*Remember, assignments are due every day 4.
*Remember, each day starts with a Daily X before moving into Studio Time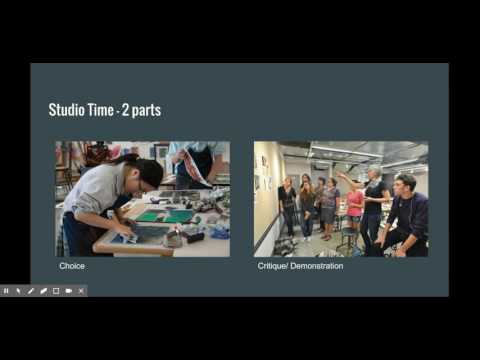 ADVANCED TECHNIQUE TUTORIALS:
found here
ASSIGNMENTS:
take 2 photos of "

nothing

" but they can't be blank. (or make a piece of art about nothing but it can't not exist)

DUE Friday September 9

take an older piece of your art and remake or reinterpret it in some way.

DUE Tuesday September 20

shoot 1-100  photos that sum up your "experience" of your week. Or make a piece of art that sums it up.

DUE Friday September 30

take/make a self-portrait as your opposite

DUE Wednesday October 12

find a painting from MOMA (http://www.moma.org/collection/search.php ) or The Met (http://www.metmuseum.org/works_of_art/collection_database ).

Take a photograph or make a piece of art that is inspired by that painting

(theme, lighting, mood, etc). Make sure to put both the painting and the resulting photo in the turn in folder, as well as the name of the artist and other info about the painting. Write about the painting, and what you decided to emulate in your own photos, why you emulated it, and how you translated that aspect into your photograph.

DUE Friday October 21

Make ephemeral (lasting for a very short time) art that has no product at the end, or art that involves the audience.

DUE Tuesday November 4Â 

shoot your

own project

each week. You must turn in at least 2 photos or a piece of art each week. We will critique these and you should use that information to push yourself for the next week's work. YOU MUST STAY ON THE SAME THEME FOR AT LEAST THREE WEEKS! After that, you can change to another theme that you stay on for at least 3 weeks. Some resources for picking concentrations for a project can be found in this list or this blog post or this site and this infographic. We will also workshop ideas in class and you should take a look at the class copy of "The Photographer's Playbook."

DUE Â  Â 11/14, Â  11/28, Â  12/8, Â  12/19, Â  1/6

Also, starting in

December

, you must put together a Boston Globe Scholastic Portfolio (even if you are not a senior.) Info below.
Getting your Scholastic Art Portfolio ready:
Guidelines: PHOTOGRAPHY PORTFOLIO (FOR GRADUATING SENIORS)
A body of the student's best eight photographs that demonstrates a high level in originality, technical skill and personal vision. Includes photography ONLY.ALL eight works must be photographs; otherwise, it must be submitted as an Art Portfolio. Please carefully review the Photography Category description, examples, and special instructions to determine whether all of the works fit this criteria.
In addition to the photographs, students must submit an Artist Statement: In 300 to 750 words total, answer the following questions:
• Why did you select the work you submitted for your Photography Portfolio?
• How do you hope people will react when they look at your work?
• What role does photography play in your life?
Seniors may resubmit photographs that may or may not have won in previous Scholastic Awards as part of their Photography Portfolio.
 

TURNED IN YOUR PHOTOS AND STILL HAVE TIME?
Help Photo 2 students with Photoshop
Help another Photo 3 or IS student with their work
Have a 1 on 1 critque with another Photo 3/IS classmate
Work on writing an artist statement
Make an art project out of your photos
Work on creating a Blurb book
Help Ms. Epp curate and display artwork
Explore any of the websites listed in the weekly extra assignments above
WHAT TO NEVER DO:
Homework for another class
Computer games, non class websites, or Facebook/Youtube, etc
Text or be on your phone in any way
Waste time
 
What is it to be creative?
Exhibits creativity through the use of his/her own ideas, by demonstrating original thinking, moving beyond simple and/ or convenient imagery, demonstrating interest in the exploration of an idea, etc.
Comments